Week In Poland
2011-04-07
The trip starts with visiting a nuclear-resistant shelter, preceded by stepping in the oldest constantly operating cinema in the world – the Pionier cinema in Szczecin. After a lesson in recent history in the abandoned Soviet military base, we head towards the Baltic Sea to watch shifting sand dunes in one of the 23 Polish National Parks. The following route leads along the sea coast, through the unique Hel peninsula all the way till its end. Satisfied by the scents of the sea we ride southwards along the meridian axis of the country into the Karpaty mountain direction. On our way, we visit Malbork, Toruń and Gniezno. We also ride through a mountain range, that was created at the bottoms of prehistoric oceans, i.e. Cracow – Częstochowa the Jurassic Highland Chain. Among its unbelievably rocky shapes lie many medieval fortresses. We sightsee one of the best preserved – castle in Ogrodzieniec, followed by a look at the Błędowska Desert. We stay one night in Cracow, to visit the following day, the Wieliczka salt mine considered to be the most beautiful in the world. We also have a tough but important, non-obligatory lesson of history in Auschwitz. For dessert, we leave Lower Silesia and its appealing castles and palaces, with renaissance Moszna and Wojanów in the front. A short walk at the top of the Szczeliniec mountain will surely help in stretching our legs after long hours spent in the motorcycle's saddle.

Distance: 2.220 km
Number of days: 7
Number of overnight stays: 6

What is included: all accommodation, all breakfasts, 24h company of the group leader, local tour guides. Accommodation at premises of minimum *** standard.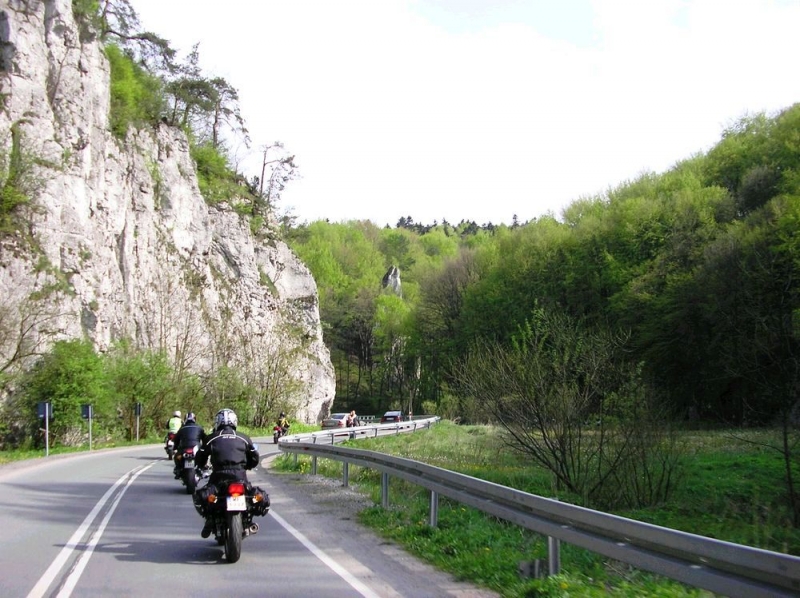 Author:
peciu

Tourstart.org
pionier, szczecin, soviet, baltic, sea, polish, national, parks, hel, karpaty, malbork, toruń, gniezno, częstochowa, jurassic, highland, chain, ogrodzieniec, błędowska, desert