Lysebotn – a scenic motorcycle ride in Norway
2011-12-17
Norway is a great country. The Norwegians are kind people, who you can always relay on. The downside is the pretty unstable weather, which can give cold and wet summers as well as warm and boiling temperatures.
Be prepared and bring both your tent and credit card. Then you are ready for any weather condition, as it is hard for me to see the fun being in a tent when it is pouring down. Then the hotel room is a better choise.
The motorcycle tour does not really invite to high-speeding cornering, but to take it easy and enjoy the hair pin roads and the ferry tour.
There are plenty to see if you will like to go for a walk, as there are stoning view from "The Pulpit Rock" 600 meter above sea level or the "Kjerag" which are 1 000 meter above sealevel. There are a healthy long walk to the places, but those who been there claim it is worth it. At least you are worth to spend a shower on afterwards, as it will make you sweat.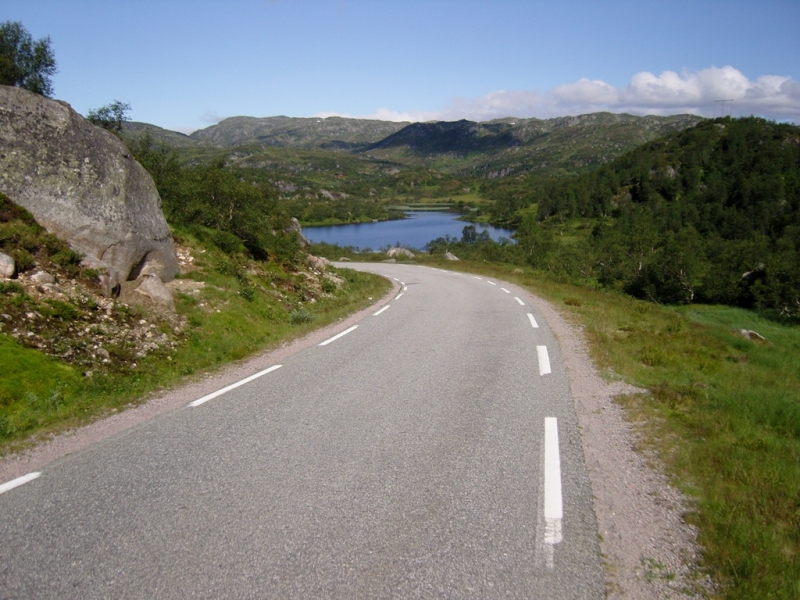 Author:
Jan A. Pedersen

Tourstart.org
norway, norwegians, be, the, there, pulpit, rock, kjerag