Carlyon Bay Caravan & Camping Park
2017-02-02
Carlyon Bay Camping Park is nestled right by the St. Austell Bay, on the south coast of Cornwall. On one side from the camping park there is the town of Fowey and on the other the port of Charlestown. The setting of the place is made up of a meadow and mature woodlands that adds to the general atmosphere and will surely make your stay unforgettable.
Cornwall, where the camping site is located, is historically rich and may be an ideal touristic destination for people of all ages. The most visited and famous attractions are Lost Gardens of Heligan, Eden Project and Cornish China clay and tin mining heritage that open an enormously large space for cultural and historical development. Such proximity to the most renowned attractions of the country make the place one of the most visited.
The facilities of the camping park include: Rated AA 5 pennant Premier Park, heated outdoor swimming pools, good transport connections, bus stop at the entrance, a laundry room, free showers and on site shop.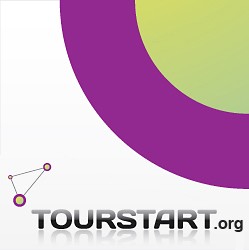 Author:
Vainka

Tourstart.org
carlyon, bay, camping, park, st, cornwall, fowey, charlestown, lost, gardens, heligan, eden, project, cornish, china, the, rated, aa