Camping Cannstatter Wasen
2017-02-25
Family friendly and recreation oriented Camping Cannstatter Wasen is located in the east of Stuttgart just nearby the Neckar. The camping site has the pitches for tents, motorhomes and caravans.
Being set in such a favourable place Cannstatter Wasen has lots of attractions around it. They include: the Porschearena and the Hanns-Martin-Schleyer-hall which also host events of different kinds, the Mercedes-Benz-Arena, home of VfB Stuttgart and the Mineralwater springs. The Mercedes-Benz-Museum and and the zoological-botanic garden Wilhelma are located only within 15 minutes reach.
Take a walk through the green parks direct to the city centre and explore the beauty of Stuttgart and its attractions.
If you are in Stuttgart then the visit to the Stuttgart Ballet and the prize-winning Staatsoper Stuttgart is a must. These are the places that will surely enrich your inner world.
Other highlights are the Schauspielhaus, the Friedrichsbau Varieté, the Renitenz-Theatre, the Theaterhaus by Pragsattel and many others. The Staatsgalerie Stuttgart is one of the most visited art galleries in Europe. The Linden-Museum Stuttgart, the Kunstmuseum Stuttgart, the Württemberg State Museum in the Old Castle are worth visiting.
The site has all modern facilities: showers, facilities for handicapped people, gas bottle station, kiosk, children's playground, bistro, motorcaravan-service station, table tennis, laundry and some others.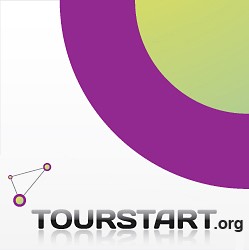 Author:
Vainka

Tourstart.org
family, camping, cannstatter, wasen, stuttgart, neckar, being, porschearena, hanns-martin-schleyer-hall, mercedes-benz-arena, vfb, mineralwater, mercedes-benz-museum, wilhelma, take, if