Buffalo Transportation Pierce-Arrow Museum
2017-06-15
If you are looking for a nice destination to spend a day or a weekend with the family or friends then Buffalo Transportation Pierce-Arrow Museum is the right place to be. The museum is located in Buffalo, NY and was founded by James T. Sandoro Jr, a passionate fan of Pierce-Arrow cars. This devoted love began in his early life when James discovered a Pierce-Arrow Town Car in his neighbour's garage. In the course of time the enthusiast learned that Pierce-Arrows were very unique and started to collect everything that was connected with the company and transportation in general.
The city of Buffalo was not the only one to have served the basis for the future collection, Mr. Sandoro travelled a lot and brought many interesting items to his museum. Though Buffalo was very important on the map of the world motor industry. Car collecting experts consider Thomas Flyers and Pierce-Arrows to be in the list of the top 10 best vehicles for the whole history.
The Buffalo Transportation Pierce-Arrow Museum houses not only historic cars, but also bicycles, Pierce-Arrow memorabilia, all showing the extreme growth of Buffalo motor industry and its impact on industrial progress.
The core of the collection is Pierce-Arrow production. Some of the displayed highlights include a 1902 Buffalo electric Stanhope, a 1903 Pierce Stanhope, a 1909 Thomas Flyer 6-40 Flyabout, a 1918 Pierce-Arrow 7-passenger touring Car, a 1919 Pierce-Arrow intercity bus, a 1922 automatic electric transportation company, a 1948 Playboy. Each has its particular character and style, demonstrates the evolution of car production.
The museum is open Thursday, Friday, Saturday and Sunday, 11 am-4 pm.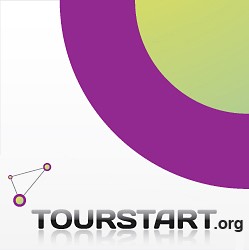 Author:
Vainka

Tourstart.org
if, buffalo, transportation, pierce-arrow, museum, ny, james, jr, town, car, pierce-arrows, the, mr, thomas