Bill\'s Old Bike Barn
2011-04-21
Welcome to Bill's Old Bike Barn!
Nestled in a wooded grove behind his shop of 40 years Bill Morris started to fulfill his life long dream. Bill's Old Bike Barn was born. Ten years later we have over 100 amazing vintage motorcycles and more than 50,000 square feet dripping with some of the most extraordinary antiques from all around the world.
The 1939 German Kattenkrad, 1913 Harley Silent Grey Fellow, 1914 Triumph have taken their place along with vintage European carousel horses and pristine Moto Guzzi's and our latest acquisition the 1909 Peugot.
Bill collects the 1939 New York Worlds Fair memorabilia which is housed in the Streets Of Billville our little village constructed insidethe building, complete with mock mansion, smoke shop, music store and our 1939 New York Worlds Fair Bar. From military displays, vintage riding clothing, thousandsupon thousands of posters and memorabilia, from John Wayne to John Deer andeverything in between. There is something for any enthuists at Bill's Old Bike Barn.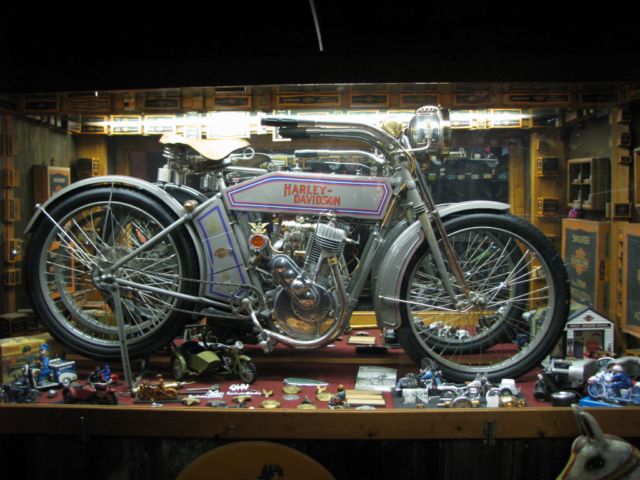 Author:
Vadim

Tourstart.org
vintage motorcycles, memorabilia, antiques, welcome, bill's, old, bike, barn!, nestled, bill, morris, barn, the, german, kattenkrad, harley, silent