Beacons to Coast
2013-04-08
A short tour that takes starts in the popular biker friendly market town of Abergavenny. The route takes you along the «Heads of the Valleys» road to the village of Penderyn at the base of the Brecon Beacons. Here you can take a guided tour of the Penderyn Distillery and gain an insight into whisky production in Wales.

From Penderyn the route heads north through the heart of the Brecon Beacons, along some of the most scenic roads in the UK, to the town of Brecon. Here you will find The Regimental Museum of The Royal Welsh and read about their most famous battle at Rorke's Drift. The museum houses artifacts from the Zulu war and several Victoria Cross medals.

The road from Brecon to Aberaeron on the west coast takes in road sutible for all riders. From tourers to knee down riders these roads offer something for everyone. The pretty village of Aberaeron provides a stunning end to this tour. Here you can enjoy something to eat or drink on the harbour front whilst taking in the stunning pastal colours of the various buildings or just enjoy the view out to sea.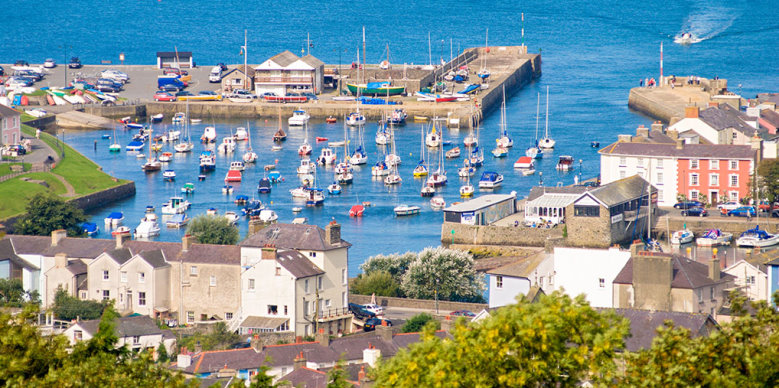 Author:
Brickie

Tourstart.org
motorcycle, nice ride, british motorcycles, racing bikes, abergavenny, heads, valleys, penderyn, brecon, beacons, distillery, wales, from, uk, the